Markets & Eateries
Retail dining is committed to serving the UC Santa Barbara community with passion and excellence. At our on-campus cafes, eateries, and markets we strive to offer value, convenience, and delicious culinary options that reflect the cultural diversity and dietary needs of our guests in a welcoming atmosphere. Our locations are dynamic social intersections, and our visibility creates an inherent responsibility to uphold and promote the values of Campus Dining and Housing, Dining & Auxiliary Enterprises.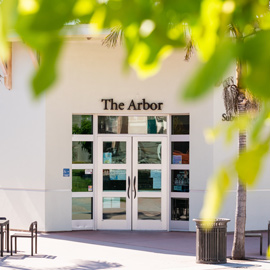 THE ARBOR
The Arbor is so much more than a convenience store. Serving over 3,000 people daily, we offer fresh grab & go sandwiches, salads and baked goods, including vegan and vegetarian options. Organic brewed coffee and a full-service espresso bar are available, as well as an extensive selection of bottled drinks and snacks, including many healthier choices; school supplies; and personal care items. Take a seat outside on our huge patio under the palms, perfect for studying and people watching. EBT (CalFresh) accepted.
manager: Jose Ayon-Nevarez
phone: 805-893-4164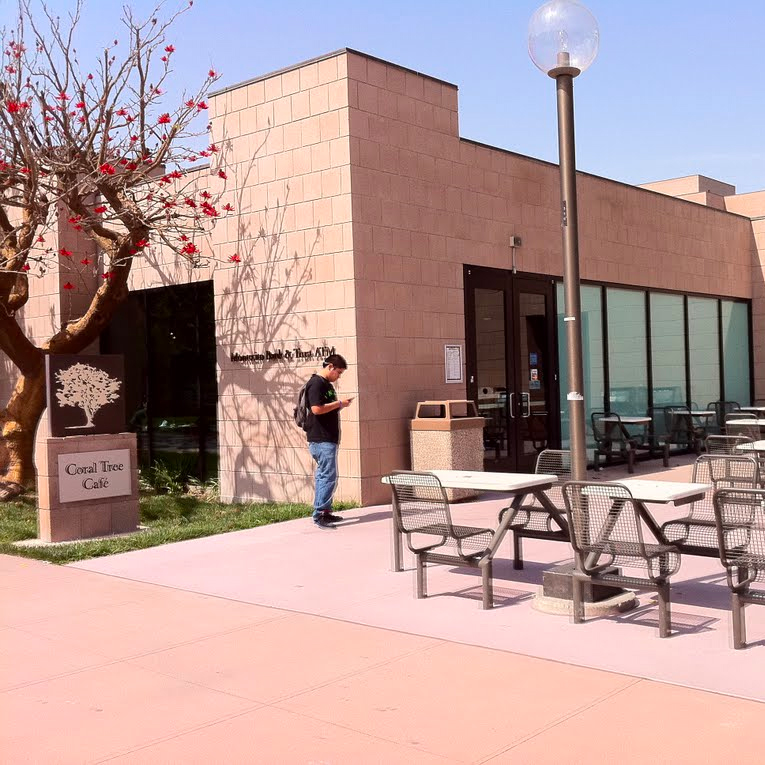 CORAL TREE CAFE
Enjoy made-to-order breakfast and lunch with an emphasis on international flavors and healthier options at a table inside, or sit out on the expansive patio. Fresh-baked goods and grab & go items; a curated selection of bottled drinks and snacks; and a full coffee and espresso menu are also available at this lively spot located near the Visitor Center, Admissions and Campbell Hall.
manager: Krista Fritzen
phone: 805-893-4704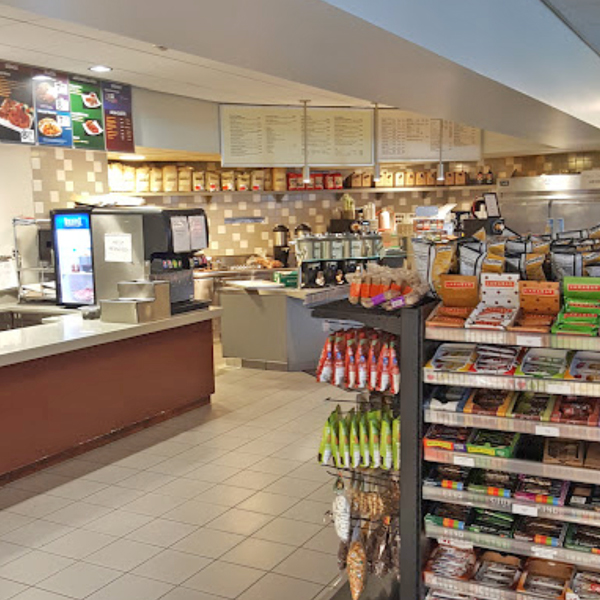 COURTYARD CAFE
Courtyard offers a comprehensive line of snacks; fresh bakery items; grab & go selections; coffee and espresso drinks; and bottled beverages. Yoshinoya Japanese food is available at this location.
manager: Erik Lundberg
phone: 805-893-7833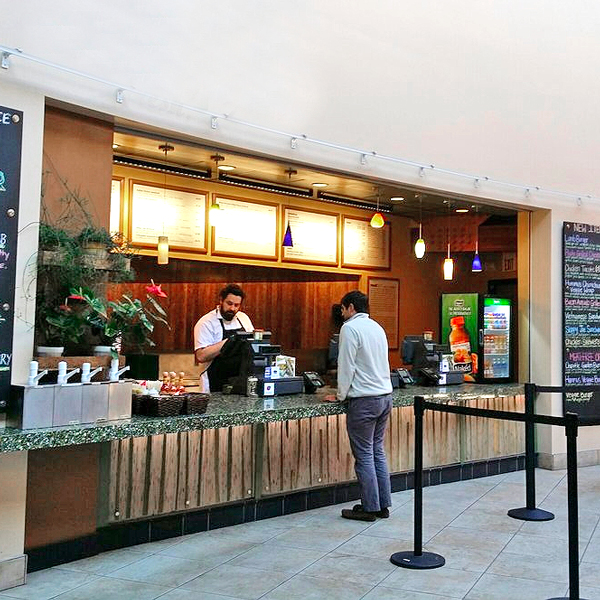 ROOT BURGER
Root Burger offers a fresh take on the classic American burger. Using the freshest ingredients that are sourced locally, whenever possible, we offer a variety of burgers, chicken sandwiches, fresh salads and an array of sides.
manager: Liza Holmes
phone: 805-893-7060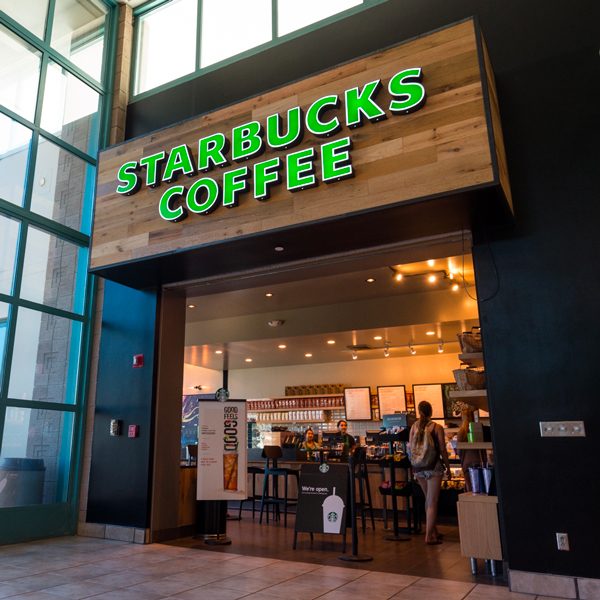 STARBUCKS AT THE UNIVERSITY CENTER
Enjoy beautiful lagoon views from study-friendly workspaces as you sip your favorite beverage. Located in the University Center next to the Campus Store, Starbucks offers handcrafted beverages, premium teas and delectable treats. Artfully roasted and brewed, high-quality arabica coffee is served one cup at a time.
manager: Bobby Mireles
phone: 805-893-4492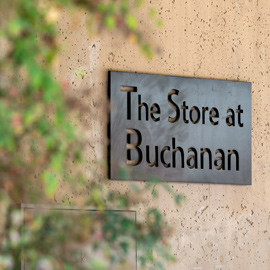 THE STORE AT BUCHANAN
Conveniently located between Phelps Hall, Ellison Hall, and Physical Sciences, this shop is tiny but mighty. Serving everything you need to power through your day including snacks; coffee and espresso drinks; freshly-made grab & go sandwiches and salads; school supplies and more.
phone: 805-893-3748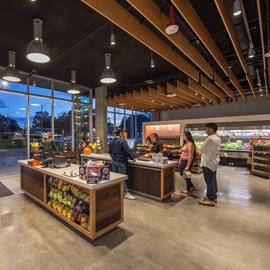 TENAYA MARKET & EATERY
Tenaya is your friendly neighborhood full-service market, located near the corner of Storke Road and El Colegio, within San Joaquin Villages. We offer everything from fresh veggies, ice cream and ketchup to toilet paper and shampoo in a fun, upscale environment. Featuring house-made grab & go items such as personal pizzas, burritos, sandwiches and salads, Tenaya also has a made-to-order menu with items such as toasted panini sandwiches and ramen bowls, as well as freshly brewed coffee and espresso drinks. EBT (CalFresh) accepted.
manager: Ken Thompson
phone: 805-893-8555
Our Campus Dining Partners
---
| | |
| --- | --- |
| partner | location |
| Die Bretzel | Near the Arbor |
| Jamba Juice | UCen Entrance |
| Panda Express | UCen 1st floor |
| Subway (Arbor) | Arbor (inside) |
| Subway (UCen) | UCen 2nd floor |
| Yoshinoya | Kirby Crossing/Courtyard |
| Santorini Island Grill | UCen 2nd floor |
| Woodstock's Pizza | Arbor (side) |