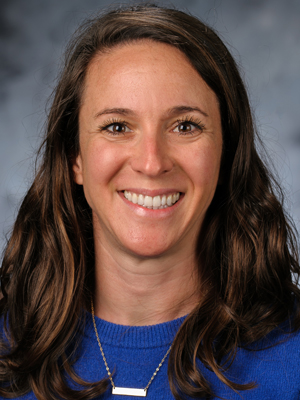 Meet Our Dietitian
Danielle Sinclair is a Registered Dietitian and joined Campus Dining in 2011. She graduated from Cal Poly, San Luis Obispo, receiving a Bachelor of Science in Nutrition. Danielle brings her passion for health, wellbeing, and sustainability to our UC Santa Barbara community.
Danielle is available to help individuals who have food allergies and special diet restrictions navigate our dining commons. She is also available to help answer any nutrition-related questions. (dsinclair@ucsb.edu)

"Being a dietitian, I view life through the lens of food and people. I cultivate my passion and purpose by connecting with others and facilitating change. My role as a dietitian has influenced and embedded my core values of health, sustainability, compassion, and support. I live these values every day, and you will find them interwoven in the work I contribute and the relationships I build. I feel passionate that we go farther together with real ingredients that are safe for us and our environment."
Our Commitment to You
Our menus are designed with you in mind. We are committed to optimizing your health and providing the tools and resources that allow you to make informed choices.